Best in Class Agreement Reached with Denison Mines
English River First Nation is pleased to advise members that a final deal in principle has been reached with Denison Mines after more than two years of robust negotiations. The agreement acknowledges ERFN as the primary Aboriginal and Treaty Rights holder in the region and commits Denison to:
Pay ERFN milestone payments, annual royalty payments, and funding to implement the agreement
Maximize ERFN employment and the use of ERFN businesses in the construction and operation of Wheeler River
Meaningfully integrate ERFN into the environmental management and monitoring plans and processes at Wheeler River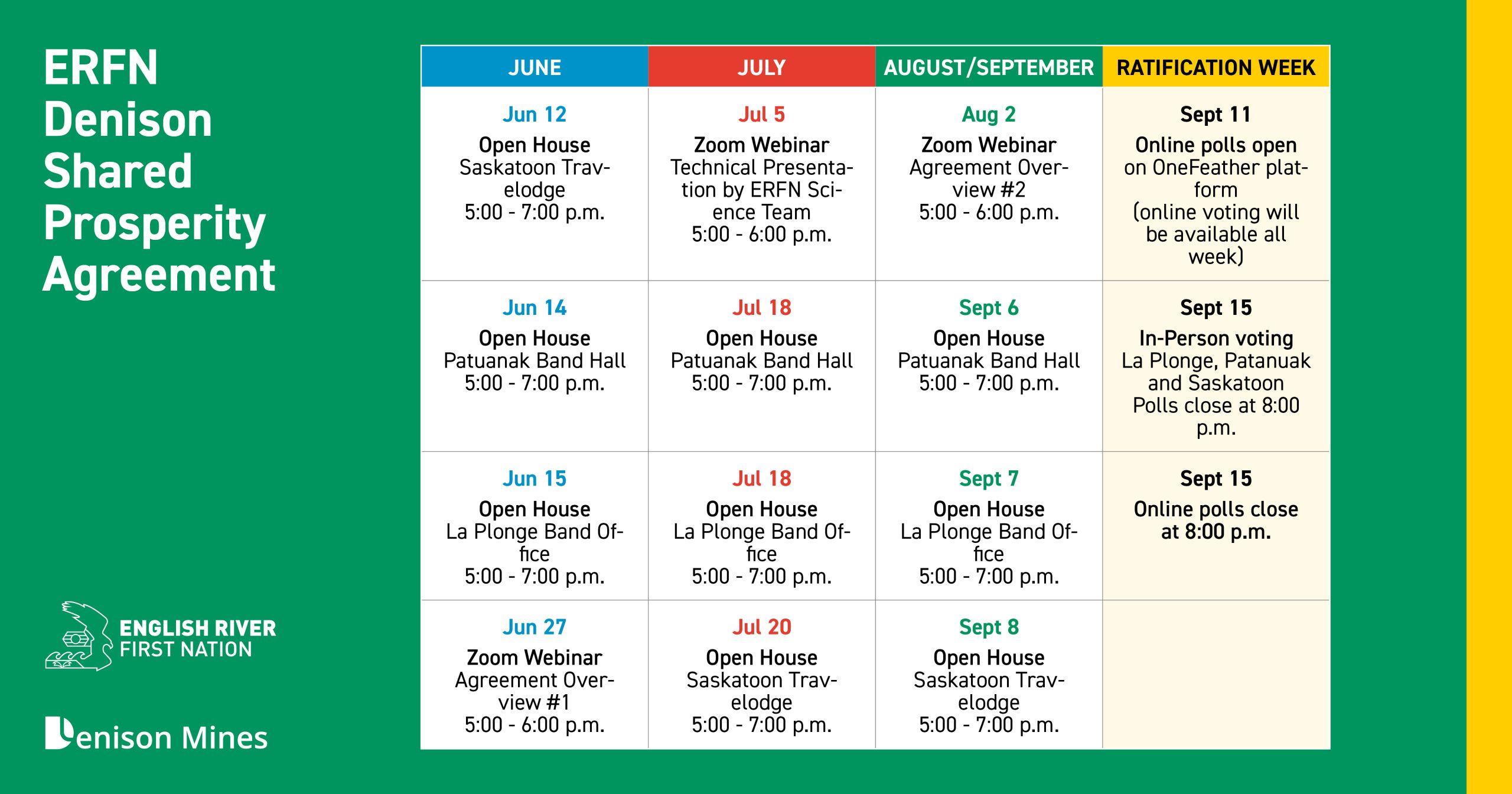 ERFN Members Portal
This section of the website contains confidential information for ERFN members
Contact Us
Ask a question - please select "Denison" from the drop down list. FAQs are also available above under announcements.
Learn More
Listen in Dene to the Partnership Highlights
Denison Mines Wheeler River Fact Sheet
ERFN Mailing List